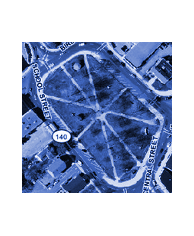 Foxborough Families
The area now known as Foxborough was inhabited by native americans before the colonists arrived as early as 1704. Foxborough is near the four corners of land populated by the Massachusett, Narraganset, Nipmuc, and Wampanoag, but contained within the area considered the Massachusett settlement and very close to the trail leading from present day Providence and Narraganset Bay to the present Boston area.
Foxborough Families Continued
One source shows a William Hudson receiving a grant of land, now in Foxborough, in 1669. He, in turn, conveyed the land called "Wading River Farm" to Thomas Platts in 1692. On July 11, 1704, Thomas Platts' son transfered the land to Jacob Shepard, who is thought to be the first non-indigenous man to build a home in what is now known as Foxborough. In 1778, the town was incorporated and named for the Honourable Charles James Fox.
Native Americans
See here for more information about the Massachusett, Narraganset, Nipmuc, and Wampanoag.
Early Foxborough Families
Baker
Billings
Carpenter
Clark
Comey / Comee
Cook
Daniels
Everett
Forrest
Gilmore
Guild
Hartshorn
Hewes
Hodges
Leonard
Morse
Paine
Partridge
Payson
Peary
Perrigo
Pettee
Pierce
Plimpton / Plympton
Pratt
Richardson
Rhodes
Robinson
Shepard / Shephard
Smith
Stevens
Stratton
Sumner
Vane / Vine
Willis
Wood
Some Historic People & Later Foxborough Families
More Facts
Rev. Thomas Kendall was ordained as the first minister in 1779. He remained in the pastorate for 21 years.
Noah Hobart was the Postmaster in 1816.
Historic Markers honoring Foxborough folks can be found throughout town on black markers; they are often placed at intersections.
Oake Knoll Farm & the Morse Family
Oake Knoll Farm also known as Lawton's Farm on North Street in Foxborough was founded by Jedidiah Morse in 1734. The farm was originally more than 1,000 acres. Jedediah also constructed a dam across the Neponset River and started a forge. He was a bloomer by trade . The Morse family is integral to the history of Foxborough. In fact, a section of North Foxborough was once called Morseville.
Morse family members to have owned and worked this land include founder Jedediah Morse, Jerimiah Morse, Amos Morse, Amos Morse Jr., Newell Morse, Edson Morse, Ruth Morse Lawton and current owners Edward Norm and Nancy Lawton.
The houses of Amos Jr., Nelson, David and Newell Morse still stand. These four houses are still lived in though all have been sold except for Newell Morse's house.
From 1930 to the late 1970s, the farm was internationally known for the Lawton's Buff Sex Link chickens which were developed by selective mating. This business flourished until problems with the feed caused the incubated eggs to die at 19 days resulting in an irrecoverable loss of baby chicks. The chicks had been sold domestically and internationally, so along with tighter export laws, this loss caused the family to return to milking cows again. Today the 26 acre Oake Knoll Farm is a dairy and vegetable farm with a roadside farmstand.
Source: Governor's Proclamation, Massachusetts Century Farms Day, September 17, 2000, by Gov. Argeo Paul Cellucci.
Tweets by @02035org
Visit 02035's profile on Pinterest.


Events Around Foxborough
Y Old Foxborough Meeting House

The first meetinghouse in town also served as its church. In 1766 the first meetinghouse was finished and stood until 1822. In the colonies, in order to form a town a meeting house was required. People from this area tried numerous times between 1756 and 1778 to be incorporated but their attempts failed until 1778. The following people are listed as having pews.
Balcony
Peter Carpenter
John Carpenter
____ Paine
Stephen Boyden
Roger Morse
Beriah Mann
Jairus P Morse
Roger Sumner
Ground Level
contains a Pulpit with Deacon Seats and Men's and Women's P.'s. One area had been left open, but was filled with Pews later.
Ministers Pew
Dr Joshua Wood
Capt Geo. Stratton / Job Sherman
Dea. Samuel Baker
John Comey
Dea. Issac Pratt
Jacob Leonard
Seth Boyden
Richard Everett
Dea. Spencer Hodges
Ephraim Shepard
John Sumner / Dr Ebenezer Forrist
Amos Morse
William Paine / Otis Paine
Asa and James Paine
Seth Robinson
Francis Daniels
John Sumner
Nathan Clark / Lewis Leonard
Asa & Elijah Plimpton
Asa Shepard / Eliab Nason
Abijah Pratt
John Hewes
Swift Payson Esq
John Carpenter / Melentiah Everett, Esq.
Jesse Hartshorn
Seth Robinson
Preston Shepard / Noah Hobart
Eleazer Robbins
Benjamin Pettee
Zadock Howe and Job Willis
Dea. Aaron Evertt
Seth Robinson (family pew)
Capt Oliver Comey
Dea. Nehemiah Carpenter / Ezra Carpenter
William Clark / Hezekiah Petttee
Hon. Ebenezer Warren
Major ______ Billings / David Morse
Maj. Joseph Shepard/ Metcalf
Evertt and Francis Jones
William Sumner
Dea. Nathanael Clark / Ethridge Clark
More About Worship In Foxborough & Houses Of Worship
Foxborough's History And Historical Sites
Explore More @02035.org