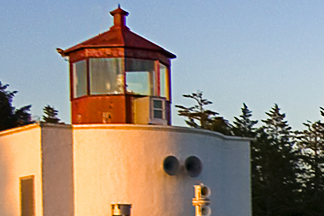 Foxborough Military

Foxborough residents have been involved in many of the wars and battles fought over our country's soil and overseas.

From the founding days of the colonies to now, the town's residents have never failed to step forward to serve.

Below, you will find a sampling of some of these people.
World War II Information

Natives and Residents of Foxborough
World War II U.S. Army Enlistments
&
Photos
Honoree
Hometown
Service
Source
Robert Emerson Snow Jr.,
Boston/Foxborough
U.S. Navy
Charles H. Bryant
Foxborough
U.S. Coast Guard
Family
Robert T. Dick
Foxborough
Foxborough
Elizabeth W. "Betty" Friedmann
Seal Harbor, ME/Foxborough
WAC
Family
William J. Attwood
Foxboro, MA
U.S. Navy
Mr. Terrill M. Johnson
John W. Ballou
Foxboro, MA
U.S. Navy
Mr. Walter H. Hackett
Ethel F. Boschen
Foxboro, MA
Ethel F. Boschen
Edward Maynard Caton, Jr.
Foxboro, MA
U.S. Navy
Charlotte Carman
James S. Cunningham
Foxboro, MA
U.S. Army
Joanne Newell
Robert H. Doiron
Foxboro, MA
U.S. Army
Mr. Robert H. Doiron
Leslie D. Forrester
Foxboro, MA
U.S. Army
Ms. Nancy Forrester Byrne
Bennet B. Fuller
Foxboro, MA
U.S. Army
Otis M. Porter
Corodon S. Fuller, Jr.
Foxboro, MA
U.S. Army Air Forces
Dr. Corodon S. Fuller
Joseph Gramaglia
Foxboro, MA
U.S. Army
Ms. Arlene Gramaglia
Newell F. Hicks
Foxborough, MA
Ms. Dorothy W. Hicks
Wallace A. Houghton, Jr.
Foxborough, MA
U.S. Navy
Mrs. Ruth Houghton
David E. Jenney, Jr.
Foxborough, MA
U.S. Army
Mr. David E. Jenney
Thomas A. McKay
Foxborough, MA
U.S. Army
Family
Albert Tromara
Foxborough, MA
U.S. Army
Mr. Albert Tromara
Byron Edwin Truax
Foxborough, MA
U.S. Army Air Forces
Dr. Byron Truax
Louis Alfred Truax
Foxborough, MA
U.S. Navy
Everett Farwell White
Foxborough, MA
U.S. Army
Mrs. Maureen Markt Dearborn
Homer Mundell White
Foxborough, MA
U.S. Marine Corps
Mrs. Maureen Markt Dearborn
William J. Attwood
Foxboro, MA
U.S. Navy
Mr. Terrill M. Johnson
John W. Ballou
Foxboro, MA
U.S. Navy
Mr. Walter H. Hackett
Ethel F. Boschen
Foxboro, MA
Ethel F. Boschen
Edward Maynard Caton, Jr.
Foxboro, MA
U.S. Navy
Charlotte Carman
James S. Cunningham
Foxboro, MA
U.S. Army
Joanne Newell
Robert H. Doiron
Foxboro, MA
U.S. Army
Mr. Robert H. Doiron
Leslie D. Forrester
Foxboro, MA
U.S. Army
Ms. Nancy Forrester Byrne
Bennet B. Fuller
Foxboro, MA
U.S. Army
Otis M. Porter
Corodon S. Fuller, Jr.
Foxboro, MA
U.S. Army Air Forces
Dr. Corodon S. Fuller
Joseph Gramaglia
Foxboro, MA
U.S. Army
Ms. Arlene Gramaglia
Jack W. Grigsby
Foxborough, MA
U.S. Navy
J. W. Grigsby
Newell F. Hicks
Foxborough, MA
Ms. Dorothy W. Hicks
Warren Hindenlang
Foxboro, MA
U.S. Navy
Harold R. Spaans
Hilding A. Holmberg
Foxboro, MA
Hilding A. Holmberg
Wallace A. Houghton, Jr.
Foxborough, MA
U.S. Navy
Mrs. Ruth Houghton
David E. Jenney, Jr.
Foxborough, MA
U.S. Army
Mr. David E. Jenney
Joseph P. Keating
Foxboro, MA
U.S. Army
Mr. Frederick J. Keating
George Kelso
Foxboro, MA
U.S. Army
Ms. Eleanor C. Legg
Oliver T. MacNeill, Jr.
Foxboro, MA
U.S. Army
Mrs. Gail Helton
Thomas A. McKay
Foxborough, MA
U.S. Army
Family
Harold E. McKenzie, Jr.
Foxboro, MA
U.S. Army Air Forces
Mr. Harold E. Mckenzie
Edwin T. McNamara
Foxboro, MA
U.S. Army Air Forces
Mr. Edwin T. McNamara
Paul Joseph Monson
Foxboro, MA
U.S. Army
Mrs. Mildred E. Kolb
Theodore W. Mott
Foxboro, MA
U.S. Army
Sfc. Glenn H. Mott USA (Ret)
Arthur L. Murphy
Foxboro, MA
U.S. Navy
Ms. Loretta Murphy
Domonic Narciso
Foxboro, MA
U.S. Army
Mr. Rudy Narciso
Gertrude May Newell
Foxboro, MA
U.S. Army
Doret Newell Jenkins
Thomas J. Nicholson
Foxboro, MA
U.S. Navy
Mr. Thomas J. Nicholson
Manuel S. Oliveira
Foxboro, MA
U.S. Army
Mr. Mark H. Letsch
John M. Redman
Foxboro, MA
U.S. Navy
Mr. Frank J. Gross
Glen S. Sallie
Foxboro, MA
U.S. Army
Mrs. Karen Getman
Clarence R. Smith
Foxboro, MA
U.S. Army Air Forces
Cathy Gowen & Sandy Brallier
Lee N. Stanley
Foxboro, MA
U.S. Army
Mr. & Mrs. Lee N. Stanley
Earle Whittier Steeves
Foxboro, MA
Virginia Payne Steeves
Ernest W. Sutherland
Foxboro, MA
U.S. Army
Ms. Dorothy M. Sutherland
Albert Tromara
Foxborough, MA
U.S. Army
Mr. Albert Tromara
Byron Edwin Truax
Foxborough, MA
U.S. Army Air Forces
Dr. Byron Truax
Louis Alfred Truax
Foxborough, MA
U.S. Navy
Richard L. Welch
Foxboro, MA
U.S. Army
James M. Keating
Arthur P. White
Foxboro, MA
U.S. Navy
Mr. Donald R. White
Donald R. P. White
Foxboro, MA
U.S. Navy
Mr. Donald R. P. White
Everett Farwell White
Foxborough, MA
U.S. Army
Mrs. Maureen Markt Dearborn
Homer Mundell White
Foxborough, MA
U.S. Marine Corps
Mrs. Maureen Markt Dearborn
William Francis Young
Foxboro, MA
U.S. Army
Kay Young
Bernice Berenson, WWII
Robert Snow, WWII
Mary Gibson, WWII
Robert Bothwell, WWII
Thomas McKay, WWII
William Kennedy, WWII
William Henderson Jr., WWII
Thomas Madden, WWII
Manuel Oliveria, WWII
Wesley Rochelle, WWII
William Briggs, WWII
Lawrence Dayer, WWII
John Antosca, WWII
David Decelle, WWII
William Glynn, WWII
Robert Neuman, WWII
David Jenny, WWII
Frederick Krug, WWII
Stanley Gilmour, WWII
John Casey, WWII
Fred Carlson, WWII
James Gorman, WWII
Frederick Curry, WWII
Virgil Ford, WWII
Francis Roche, WWII
John Meddaugh, WWII
John Pritchard, WWII.
Alice Sheehan, WWII
Edward Storer, WWII
Francis Cronin, WWII
Charles Clayton, WWII
Leroy Cottuli, WWII
John J. Ahern, WWII
Frederick Lane, WWII
James Crichton, WWII
Robert Baker, WWII
John Lawton, WWII
*incomplete lists
Other Wars
All Veterans
Civil War Information
Wiliam Adams
Henry Barrows
Isaac Bonney
Charles Boyden
David Carber
Gabriel Chamberlain
Leander Clapp
William Day
James Donahue
Carllos Freeman
Amos Fuller
Joseph Joplin
Uriah King
William Lothrop
Daniel Mahoney
Elbridge Morse
Stillman Morse
Joseph Myers
Henry Sumner
Ezekial Tolman
Charles Whipple
Revolutionary War Pensioners
1840 Census of Pensioners Revolutionary or Military Services; Typed and Reformatted By: Kathy Leigh, January 16, 2001

| | | | | |
| --- | --- | --- | --- | --- |
| Name | Age | HH | Town | County |
| Ezra Carpenter | 88 | | Foxborough | Norfolk |
| Oliver Comee | 83 | | Foxborough | Norfolk |
| Jesse Hartshorn | 78 | | Foxborough | Norfolk |
| Cornelius Morse | 83 | | Foxborough | Norfolk |
| Daniel Sallvy | 73 | | Foxborough | Norfolk |
| Benjamin Wilbur | 82 | | Foxborough | Norfolk |
Revolutionary War
Revolutionary War
REVOLUTIONARY SOLDIERS - Source: PUTNAM'S Monthly Historical Magazine, various issues. Updated 2/11/04
Revolutionary War Soldiers From Foxborough
1890 list from a book by R Carpenter
Uriah Atherton
Eleazer Belcher
Benjamin Billings
Beriah Billings
Elijah Billings
Jacob Billings
Jonathan Billings
Samuel Billings
Timothy Billings
William Billings
Jonathan Billings, 2d
Josiah Blanchard
Amos Boyden
Jeremiah Boyden
Seth Boyden
William Bradshaw
David Capen
Ezra Carpenter
John Carpenter
Nehemiah Carpenter, Jr
Joseph Carroll, Jr.
Thomas Clapp
Timothy Clapp
Elkanah Clark
JJohn Comey
Oliver Comee / Comey
Spencer Comey
William Comey
Dominic Danance
John Everett
Josiah Farrington
Ebenezer Forest
Samuel Forest
David Forrest
Jabez Grover
Elias Guild
Nathaniel Guild, Jr
Fisher Hartshorn
Jeremiah Hartshorn
Jesse Hartshorn
Silas Hartshorn
Thomas Hartshorn
Ebenezer Hill
Benjamin Hodges
Zadoc Howe
John Mason
Amos Morse
Asa Morse
Asa Morse, 2d
Cornelius Morse
Daniel Morse
Elijah Morse
Elisha Morse
Ezra Morse
Levi Morse
Samuel Morse
Stephen Morse
Timothy Morse
Jacob Paine
James Paine
John Paine
David Patten
Oliver Pettee
Abijah Pratt
David Pratt
Isaac Pratt
Joseph Pratt
Josiah Pratt
Levi Pratt
Eleazer Robbins
Josiah Robbins
Daniel Sally
John Smith
John Sumner
William Sumner
Elisha Tilson
John Wight
Lemuel Wight
Job Willis
Daniel Wood
Peacetime
Leo Metrano, peactime
Paul Callahan, peacetime
Lawrence Luck, peactime
Bruno Giannelli, peacetime


Vietnam War Information
Lance Cpls. Joseph F. Cook, Vietnam
Bridget Connolly, Vietnam
Robert Greene, Vietnam
Stephen Riley, Vietnam
Russell Garland, Vietnam
Paul Finnegan Vietnam
Thomas Kane, Vietnam.
William McNamara, Vietnam
Hugh Kerrigan Jr., Vietnam
William Hawkes, Vietnam
William Fuller Jr., Vietnam
Gerald North, Vietnam
Robert Booth, Vietnam
Lawrence Romanus, Vietnam

Korean War Information
Paul Marcotte, Korea
Walter Laskey, Korea
John Rounds, Korea
James Whalen Jr., Korea

Gulf War II Information
Gulf War I Information
Lebanon Information
Panama Invasion Information
Vietnam Information
Terry L. Baldwin
Arthur L. Brown, Sr.
Joseph F. Cook
Robert L. Curry
Mark W. Grigsby
William R. Groce
Gerald F. Kinsman
Gerald E. Metcalf
Cuban Missile Crisis/Cold War
Korean War Information
World War II Information
Harley W. Alden
Joseph F. Cook
Phillip O. Davis
Leslie D. Forrester
Warren A. Hindenlang
Clifford R. Holmes
James Mann
Richard W. Mason
Michael J. Medvaskas, Jr.
Dominic Narcisco
Harvey L. Nesbit
Victor E. Ouimet
Donald B. Roberts
Glen S. Sallie
Theodore F. Young
World War I Information
Chauncy Dyer
Lawrence W. Foster
Meda Morse
Frank Sutherland
Frank Welsh
Spanish-American War (1898)
Civil War (1861 - 1865)
Mexican War (1845 - 1847)
The Republic of Texas (1835 - 1846)
War of 1812 (1812 - 1819)
Revolutionary War (1775 - 1783)
Indian Wars (1700 - 1800's)
King George's War (1744 - 1748)
Queen Anne's War (1702 - 1713)
King William's War (1689 - 1697)
Conflicts/Wars
Foxborough's Soldiers And Sailors - Some Family Memories And Information From Around Town
Foxborough's History And Historical Sites
Explore More @02035.org